Why should we introduce financial literacy to kids?
Financial literacy is a basic understanding of finance and finance-related details. The concept of financial literacy is to help a person in utilise skills of finance for economic benefit. The economy has become the core element of survival.
When we talk about 'financial skills' – budgeting, investing, and other financial management, are recognised as skills. Financial skills help an individual in making fair and reasonable economic decisions. Any mistake with regard to finance has a negative consequence. The value and importance of finance should be taught, as well. Most people are unaware of the power that the economy holds in general. Financial stability is essential and helps if a person knows how to handle their finances.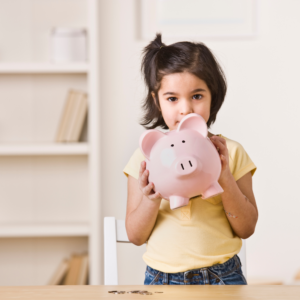 A school's curriculum should include financial literacy. Finance and finance-related knowledge should be imparted from school days itself, as the subject has more to do with the real world. Financial literacy should equip the student to understand the harm done when it comes to –
Poor credit card decisions
Unnecessary investments
Incorrect debt management
Other such consequences
Finance education should begin from a young age. The justification behind this is that a child, at a young age, can learn the functions and understand the importance of finance. The school takes the responsibility of educating children about different subjects.
A school can divide the entire process of learning finance into different stages: Pre-school, Middle School, and High School. 
In Pre-school, the child learns and understands the foundation of finance. The foundation itself should be firm, as, upon this, the child begins to know other details regarding finance. There are various textbooks available about personal finance for kids.
During Middle School, the child should learn about banking and other financial subjects, such as the basics of drafting, issuing a loan, etc. The child is more mature, and thus, learns the value of money.
When the child reaches high school, they learn about the more critical and minute details of banking, investments, and so on. Before the child joins a college or university, they should be very aware of their finances.
This particular division can be staged according to classes in school as well. It is to help future generations to make wiser and better financial decisions.