Women Entrepreneurs: Revati Bhoj: Godwa Homemade Delicacies
Revati Sudhir Bhoj has a Bachelors in Hotel Management and Catering Technology (BHMCT). She is an entrepreneur and has her own venture named 'Godwa Homemade Delicacies'.
Instagram: godwa_homemade_delicacies
1. What is the backstory to the beginning of your homemade delicacies?
It was all accidental. I had so much free time during the lockdown, so I started exploring new recipes and trying unique flavours. We all were health-conscious in those days, so I decided to make something healthy and tasty. I have a sweet tooth and at the end of a meal, I need something sweet and makhana (fox nuts). Makhana has a lot of health benefits and we also know the importance of ghee. I mixed the two things to make it healthy and nutritious; everybody loved that combination. I decided to start a small-scale home business that promoted healthy delicacies.
2. What are your thoughts on healthy snacking?
We all need that 5 pm snack; hence I thought choosing healthy and fresh snacks over packaged and processed munchies is always a good choice.
3. What are the various delicacies prepared at Godwa?
Makhana Ladoos, Chocolate Coconut Ladoos, Besan Ladoo, Suji Ladoo, Chocolate Walnut Fudge, Nutty Mawa Gujiyas, Chocolate Barks, and Roasted-Flavored Makhanas.
4. What inspired you to create the makhana ladoos?
My Sweet Tooth
5. What are the different flavors in roasted makhana?
We have Cheddar Cheese, Peri Peri, Tomato, Salted, Tangy Masala and Caramelized flavours in roasted makhana.
6. What flavours do chocolate barks come in?
The flavours are Gulkand, Coffee- Caramel and Salted Nuts.
7. Is there a special menu for special occasions?
Yes, the menus are different as per the occasion.
8. What difficulties did you encounter while preparing the delicacies?
You cannot decide on the standard recipe in one go. You have to keep preparing the dish until it's perfect. It's all a trial and error game. Find what's working in your favour and make the delicacy desirable. The quality of the product has to justify the cost of the product. It is vital to use good quality ingredients. Price your product correctly so that it does not affect your profit margin but also goes with the quality of the product.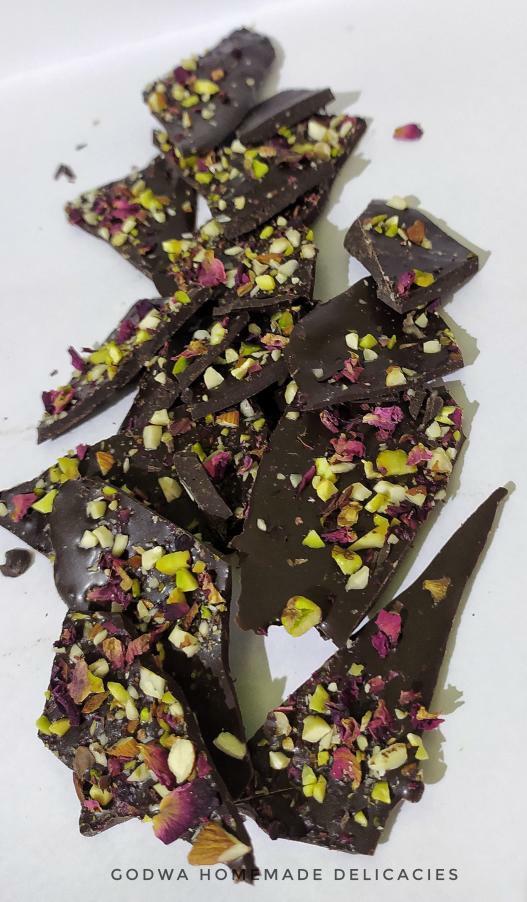 9. Do you accept orders from outside Pune, given that you are in Pune?
Yes, I accept orders from all over India, but the menu differs.
10. What advice would you give other women entrepreneurs?
Small ideas and the courage to start something of your own will give you a lifetime of independence, will make you stronger, and the rest sky is the limit.