Women Entrepreneurs: Dhwani Purohit (Bake Some Noise)
Dhwani is currently pursuing her Masters in Social Work (MSW). She started her own venture Bake Some Noise 2 years ago.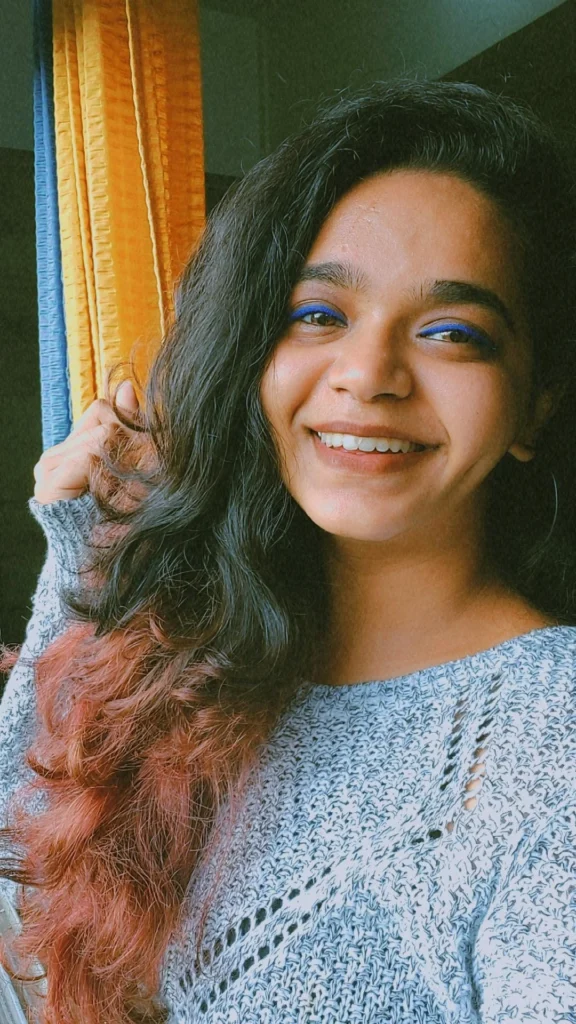 Bake Some Noise is an interesting name. How did you come up with it?
There's a fascinating story here. I had a few mentors in my life when I wanted to establish my own business. Pooja Sawant Mohandas is one of them, and she has her own page. I was seated next to her, I was discussing the name of my business with a friend, and none of the ideas we came up with was interesting to me. So, she recommended that I keep something that was related to my name, which is 'Dhwani,' which means noise and reflects my name. And she called it 'bake some noise,' which reflects my passion for baking and the extent to which I am involved in it.
Were you always fond of baking? What inspired you to venture into the baking business?
In 12th grade, I had given up hope. I wanted to pursue medicine. Nothing was going well for me, so I was depressed. My mentor Pooja didi advised I visit her workshop one day, and I subsequently found I had the skills. With the compliments from others, I felt delighted and fulfilled when I created my first cake. Baking is a large procedure, but it is satisfying, so it let me realize that there is a way out, like a silver lining in a black cloud. Every cake I create fills me with joy. Cooking ability runs in my family, so it's inherited, and I'm continuing it. 
We all love cupcakes! What are the best-selling cupcake flavours?
I have 4 best-selling cupcakes that are always in high demand: centre-filled Nutella cupcakes, centre-filled pineapple cupcakes with crushed pineapple in the centre, and ganache on top, and caramel cupcakes. The final taste is Chocolate Rum, which is popular in cakes and cupcakes.
Do you take customized cake orders?
Yes, I do. They also require large-scale production and investment. My main focus is on simple cakes. However, I do accept custom cake requests.
Tell us about your most difficult baking project.
I had the two most difficult cakes. One of them is a customized 3D-shaped football cake that had to be formed like a ball. I wasn't sure what to expect because it was my first time. As it was a cake order from one of my close friends, she believed in me. The second was the first-ever customized saree cake for my mother's birthday, which was challenging because it required a lot of attention to detail and took a long time to complete. But, in the end, it was always rewarding for me.
How many cakes do you schedule to make on the same day?
On weekends, I prefer to take orders. I try to maintain 2-3 basic cakes on hand at all times. If a customer pre-orders a month in advance, I attempt to take 3 – 4 cakes with the balance between my work and studies.
Do you prefer to decorate cakes or cupcakes?
Cake decorating might be tough, but I enjoy it since it allows me to try new things. Even if I only have one flavour of cake, I can vary the appearance and customize the cake to suit my mood or the preferences of my clients. Cakes are more fun to decorate than cupcakes for me.
What would you do if a customer requested a cake design or flavour you have never attempted before?
In general, I tell them upfront front that this is my first try. Honesty, in my opinion, is the best policy. They will place the order if they believe in me. I'm fortunate to have the best customers, who always appreciate me and encourage me to push my limits. Before sending the order out, I run a basic check. I make certain that both quality and quantity are excellent.
Do you have any tips for someone trying to make it in the baking industry?
People who are just getting started, if you enjoy baking and want to work in this field, you should know that it is a very large industry. If you're eager to learn more, consider entering this industry. There are many bakers out there, and after covid, people are interested in investing in home bakers. People are also willing to consider the pricing in comparison to other brands. They should have faith in themselves and continue to progress until they attain their goals
Which is your favourite cake from another bakery?
My favourite is Iyengar's rava cake, for which I am head over heels in love. Because I'm obsessed with the cake, I've even attempted to make it. It is the most delicious cake.
Which skills are required to run a successful business?
There are four skills that are really significant. The first is a positive mindset that allows you to learn from your failures. Young bakers become discouraged as they compare their work to that of pros. The second is marketing, which assists us in better understanding the market. We undervalue our abilities and ourselves because we are naive. Budgeting is the third step; the price and amount charged are important. The fourth point is really important: good customer service. Transparency and trust are extremely beneficial. If you use these skills, your clients will return.