Women Entrepreneurs : Dietician : Priya Maisa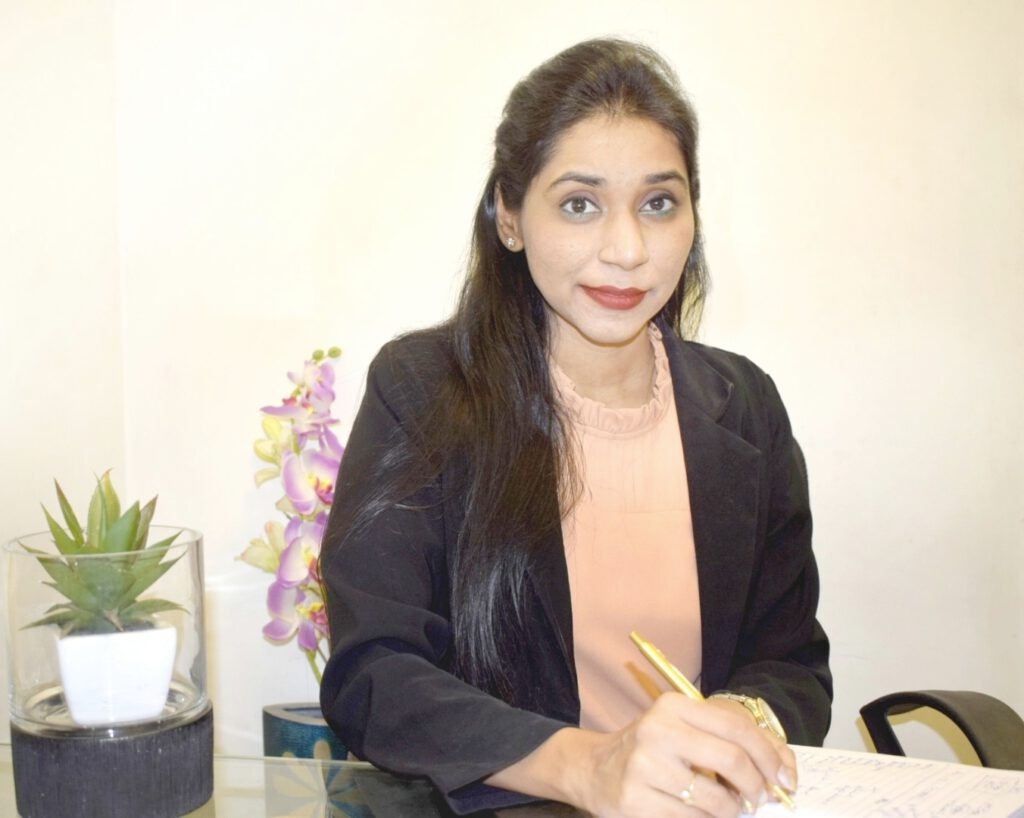 Priya Maisa is a nutritionist. She has graduated in Food Science and Nutrition and has done her Post Graduation in Dietetics. She has 12 years of experience and started her own company named ' Complete Nutrition'.
1) What or who inspired you to become a nutritionist?
This field was fairly new when I started. My teachers have been my inspiration. Since they knew more than me and taught the subjects well, I learnt a lot from them and used that knowledge positively.
2) What skills are needed as a nutritionist while dealing with their clients?
With knowledge about good nutrition, counselling skills are the most essential to motivate a client. One has to have a good understanding of nutrition and update the clients with the latest research in this field along with the kind of nutrition that is suitable for them. Once they start, they need to be kept motivated. I make sure I am connected with my clients and keep them on track by being in constant touch. Counselling the client only once in the beginning is going to be ineffective. It is important to take regular updates from them. I have clients from all age groups and they can approach me at any time with a query or a problem regarding their nutrition.
3) How do you stay updated with the latest research and information in your field?
You get updated when you are actively working in the field. I get updated information from many mediums like when I collaborate with many hospitals. Also, the health apps that I use. Due to constant changes in the environment and our lifestyle, like the current pandemic, I have to keep myself constantly updated through social media, articles and books. I always manage time to get more updated information as it helps me when I am counselling.
4) What is the least favourite part of your job?
I like each moment of it. There are clients who are unable to follow and still I like to manage them to motivate them. I take it up as a challenge to manage their schedule and help them maintain a healthy lifestyle.
5) What do you do during a typical workday?
I get my clients updates on WhatsApp daily about their weight, food schedule, queries, etc. While having coffee I sit and clear their doubts. Post this, I take some time out for myself. I work out for half an hour and then attend calls from the hospital. Then, I check up on the few updates from the apps while on my way to the hospital. After reaching the hospital, I counsel and manage my patients. I schedule appointments for my clinic.  I have clients all over the world and have kept a 24 hrs online service on my site. After the counselling session, I go through my emails and prepare diet plans for the clients.
6) What are your strong beliefs as a nutritionist?
I would say positivity and belief in good health, a healthy regime and diet. If you believe in positivity then it will work on you. When my client comes in with positivity, it is easier to motivate them to focus on and follow proper nutrition plans. If they are getting in touch with me it means they already come in with a positive mindset. Before starting my counselling session, if the client is motivated enough then it is easier for me to guide them. It is always a two-sided effort and the client has to update me every couple of days with their progress. Being healthy should be a lifetime trend and our mantra should be 'I have to do it'.
7) What are the three most important work values you follow?
My first value is being punctual. The second is being very active and physically healthy, if I can maintain myself while having a busy schedule so can you. Looking at me they get motivated and I make things possible with counselling. Practising what you preach is important. The third is being available for my clients so they can always call or text me and I revert.
8) How would you approach a difficult client?
I always like to face difficulties and not run away from it, and take difficult clients as a challenge. Once I book a client's appointment I listen to them carefully and answer their queries. Show them there is a way out by following a proper diet. Initially, there were limited options to add to our diets, but now there are many options. We can order raw materials online to follow our diet. Keeping an updated and regular follow up to resolve the client's difficulties is a must. I suggest alternatives if a certain diet is not working for them or they are not complying.
9) Has the pandemic changed the way people look towards their health?
Yes, it has a lot and in a good way. People have realized that only working hard and earning money is not enough, taking care of their health is important. In terms of food and health, people are more health-conscious and want to get benefited from the food they consume. Even those who were not into fitness have started working out. There is a change in all age groups from elderly to children. There was a huge increase in new clients, I was completely occupied during the pandemic. Most of them wanted to lose weight, get fit and reach their ideal body weight. Even after the lockdown was over, people have continued to manage and maintain a healthy lifestyle.
10) What type of training would you recommend for someone to advance in your field?
Being updated due to new trends, being active in your field and taking regular follow up with your clients as they will help in recommending you to others, connectivity is important. Give time to the clients if they need more time to adapt to the new diet, be a good listener so when they have a concern you can resolve it. Counselling sessions should be fruitful and it should not be one-sided in which either of you is only listening or talking. I take time to explain to the client about their diet plan which is important.
11) What are you most proud of regarding the company?
My company has been active and functioning since day one. I keep adding new clients every month. I can proudly say that I am handling my company smoothly and effectively.
12) What are the tools/ platforms you use to promote your business?
Initially, I promoted through virtual ads, pamphlets, brochures. Word of mouth by my clients has helped a lot too. Currently, I promote through digital marketing. My husband helps me in digital marketing. He helped me build my website and blog. Digital marketing has helped me see tremendous growth in my business.
13) What do you want to achieve next?
In the future, I was to have a bigger set-up with more staff. I want to hire dieticians and doctors, provide internships for freshers, etc. Online counselling to reach a wider audience and also keep my website and blog updated and active. I want to be one of the topmost dieticians with my own setup.
14) What advice would you like to give to women entrepreneurs?
Each person has a unique skill. So, I would like to motivate them by saying that take things positively and give their 100%. Be more active. Take your time and keep yourself updated with recent knowledge. Entrepreneurs need to be socially active and put more effort into connecting with people. Always being on your toes is a need for your company. Welcome new ideas and opinions. Follow entrepreneurs who have been successful to keep yourself motivated. There will be obstacles but take them as a challenge.
15) Where can one reach you?
Instagram – priyamaisa1910
Website – https://complete-nutrition-by-priya-maisa.business.site/